ICN intervenes at the World Health Organization's 146th Executive Board meeting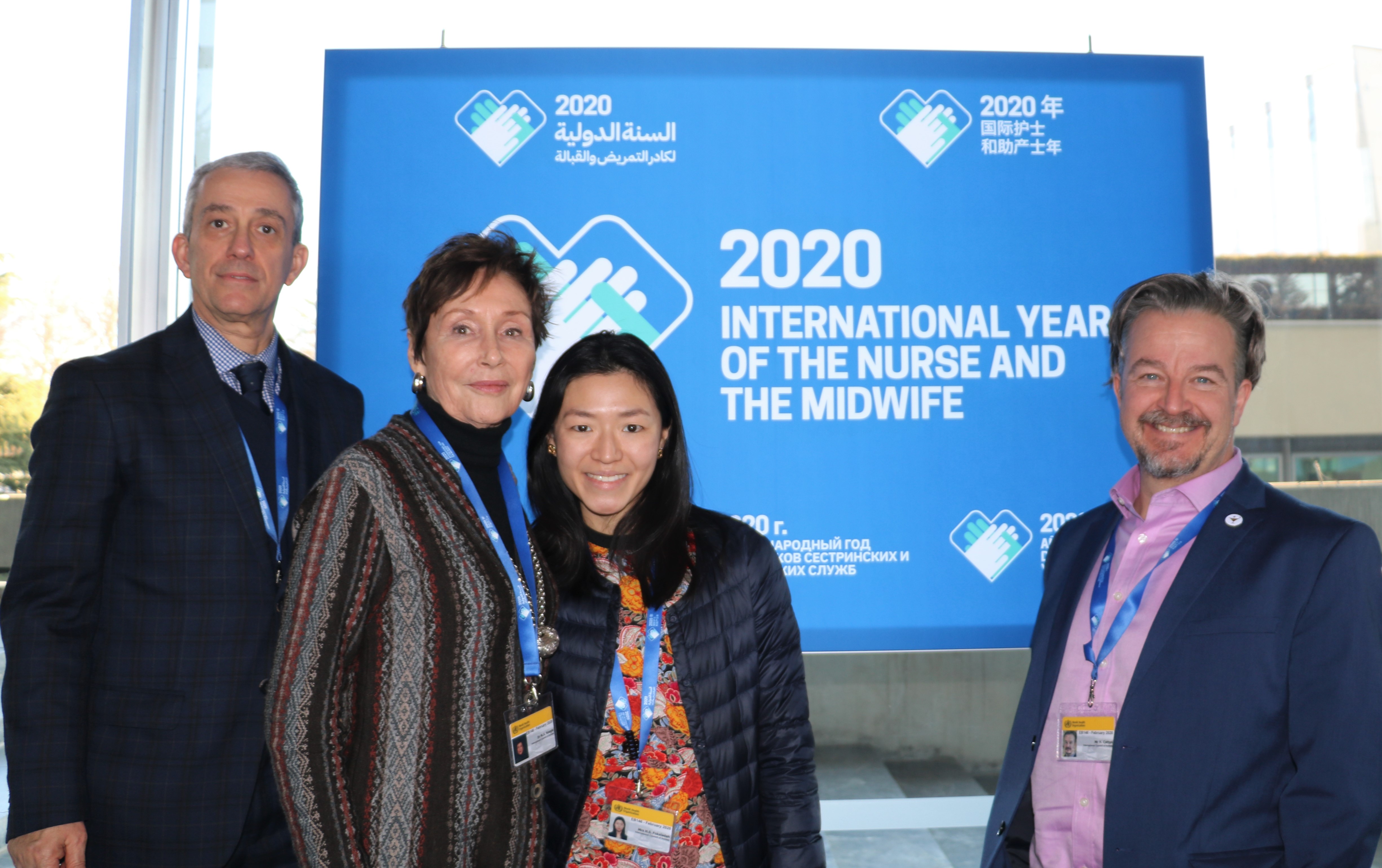 ICN has ensured the voice of nursing and nursing advice were heard at the World Health Organization's (WHO) Executive Board meeting last week.
ICN's special status with WHO meant its delegates were able to intervene in a number of the Executive Board's debates about critical areas of healthcare where nurses make a vital contribution to the achievement of WHO's goal of Healthcare for All.
In the debate on Primary Health Care, ICN pointed out the contribution nurses make as often the first or only healthcare professional that many patients have access to. It urged WHO Member States to involve nurses in the process of integrating primary health care into healthcare policies, strategies, activities and services. Read the full statement here
On the prevention and control of non-communicable diseases, ICN welcomed the strong emphasis on mental health promotion and encouraged governments to increase the range of interventions available for a number of mental health conditions and address the social determinants of mental ill health. ICN supported moves to move services from hospital to the community and called for integrated physical and mental healthcare services that can make the best use of nurses' expertise in delivering holistic person-centred care. Read the full statement here
In the debate on healthy ageing and the proposal for a decade of health ageing 2020-2030, ICN pointed out the crucial role nurses play in providing integrated healthcare for older people and how they can act as advocates in preventing ageism and encouraging positive attitudes towards community health literacy and healthy ageing. Read the full statement here
ICN also spoke about proposals to restrict the input of ICN and other similar organisations in debates at the WHO Executive Board and other governing bodies. ICN said it is vital that the voices and advice of nurses continue to be heard at the highest level of decision making at WHO. Read the full statement here
On the side-lines of the meeting, Chief Executive Officer Howard Catton spoke directly to WHO Director General Tedros Adhanom Ghebreyesus and WHO Chief Nursing Officer Elizabeth Iro about the novel Coronavirus outbreak and the need to ensure that nurses have effective personal protective equipment. Mr Catton praised WHO's coordinated approach to combatting the Coronavirus across national borders and pledged ICN's support through its network of National Nursing Associations.
Read and download the press release here