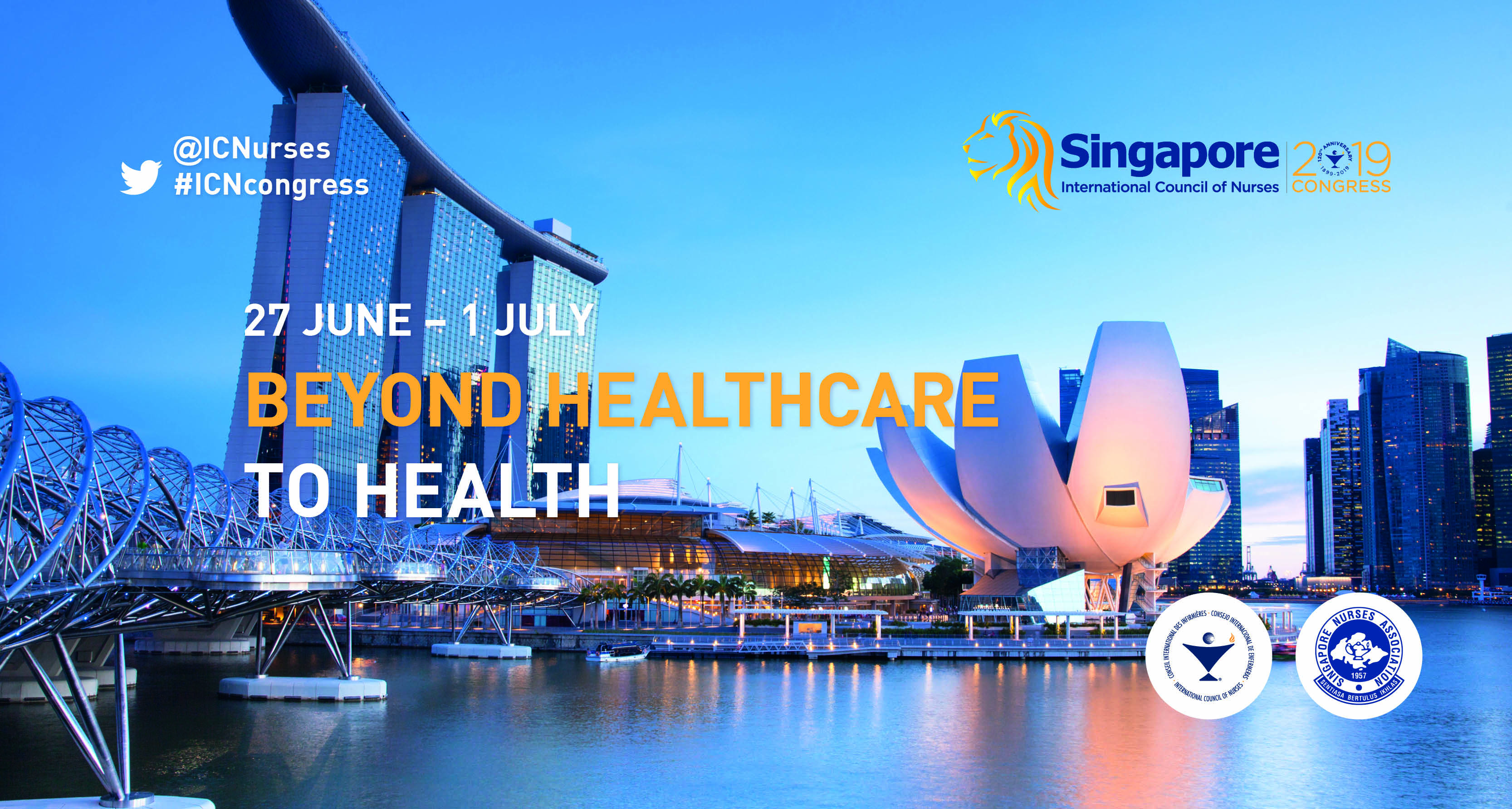 Date

27 June - 1 July 2019

Place

10 Bayfront Ave
Singapore


BEYOND HEALTHCARE TO HEALTH
The International Council of Nurses is delighted to invite you to the ICN Congress 2019 to be held in Singapore from 27 June to 1 July 2019.
Hosted by the Singapore Nurses Association, this international gathering of thousands of nurses will explore the many ways in which nurses work to achieve universal access to health, not only providing health care but also addressing the social determinants of health, such as education, gender equality, poverty, etc.
The Congress will provide opportunities for nurses to build relationships and to disseminate nursing and health-related knowledge. The Council of National Nursing Association Representatives, ICN's global governing body, will convene from 25-27 June 2019.
Congress participants who are members of ICN member associations will be able to observe global nursing leaders, identify the profession's priorities and future directions.
For any queries, please contact: singapore2019@icn.ch
---
Practical information
Fees displayed do not include VAT/GST
Type of participants

 

Early Bird Fee

13 February 2019

Standard Fee

25 June 2019

Onsite Fee

27 June 2019

ICN members
550€
680€
850€
Non ICN members
660€
825€
1035€
Students
240€
300€
375€
Accompanying person*
80€
80€
80€
*access Opening Ceremony and Exhibition only
---
---
Accomodation
Accommodation: In order to book your hotel through ICN's appointed agency, please click here in order to access your registration profile.
---
Special events
Florence Nightingale International Foundation
We are pleased to announce that the Florence Nightingale International Foundation will once again be hosting a fundraising luncheon on Sunday, 30 June 2019 during the ICN Congress held in Singapore.
Ticket reservations can be made online as part of registration to the Congress. The cost of one ticket is €85.-. Whole tables can be reserved for groups of 8-10. For reservations of 10 or more tickets a 10% discount is applicable.
The Luncheon raises funds for FNIF projects, in particular the Girl Child Education Fund. As you are certainly aware, tickets for this popular event sell out very quickly, so we encourage you to book early.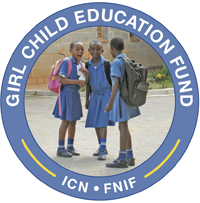 ---
DISCLAIMER: For reasons beyond their control, the ICN Congress and CNR 2019 and/or its agent K.I.T. Group GmbH and/or its agents have the right to immediately alter or cancel the Congress or any arrangements, timetables, plans or other items relating directly or indirectly to the ICN Congress and CNR 2019. The participants shall not be entitled to any compensation for damages that result from such alteration or cancellation. Furthermore, with the exception of any wilful damage or gross negligence committed by the ICN Congress and CNR 2019 and/or its agent K.I.T. Group GmbH and/or its agents, neither the ICN Congress and CNR 2019 nor its agent K.I.T. Group GmbH and/or its agents shall at any time be liable for any direct or indirect damage suffered by the participants, including consequential and immaterial damage, caused by failure to comply with any provision of this document.
---
---
Venue
---