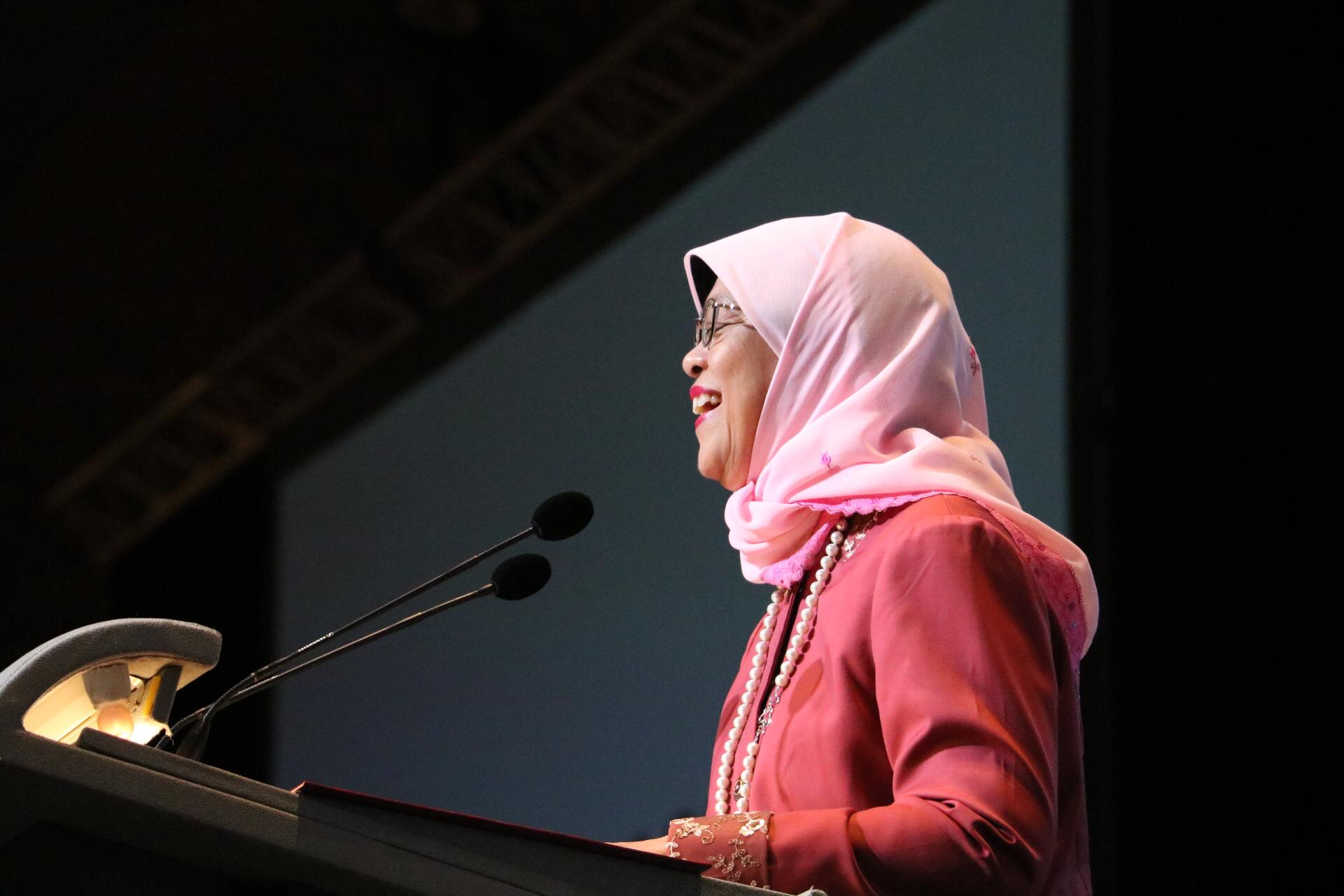 Singapore President opens International Council of Nurses Congress
27 June 2019
The biennial ICN Congress is where nurses of the world meet to discuss policies and share best practice
Geneva, Switzerland; Singapore; 27 June 2019- The International Council of Nurses (ICN) Congress in Singapore started today with an opening ceremony attended by Singapore's President Madam Halimah Yacob: Mr Gan Kim Yong, Minister for Health, Singapore; Dr Amy Khor, the Senior Minister of State in the Ministry of Health and Ministry of the Environment and Water Resources; Permanent Secretary, Ministry of Health; Director of Medical Services, Ministry of Health; Ms Tan Soh Chin, Chief Nursing Officer, Ministry of Health: Professor Lim Swee Hia, President of the Singapore Nurses Association; along with high profile nursing figures and international health experts.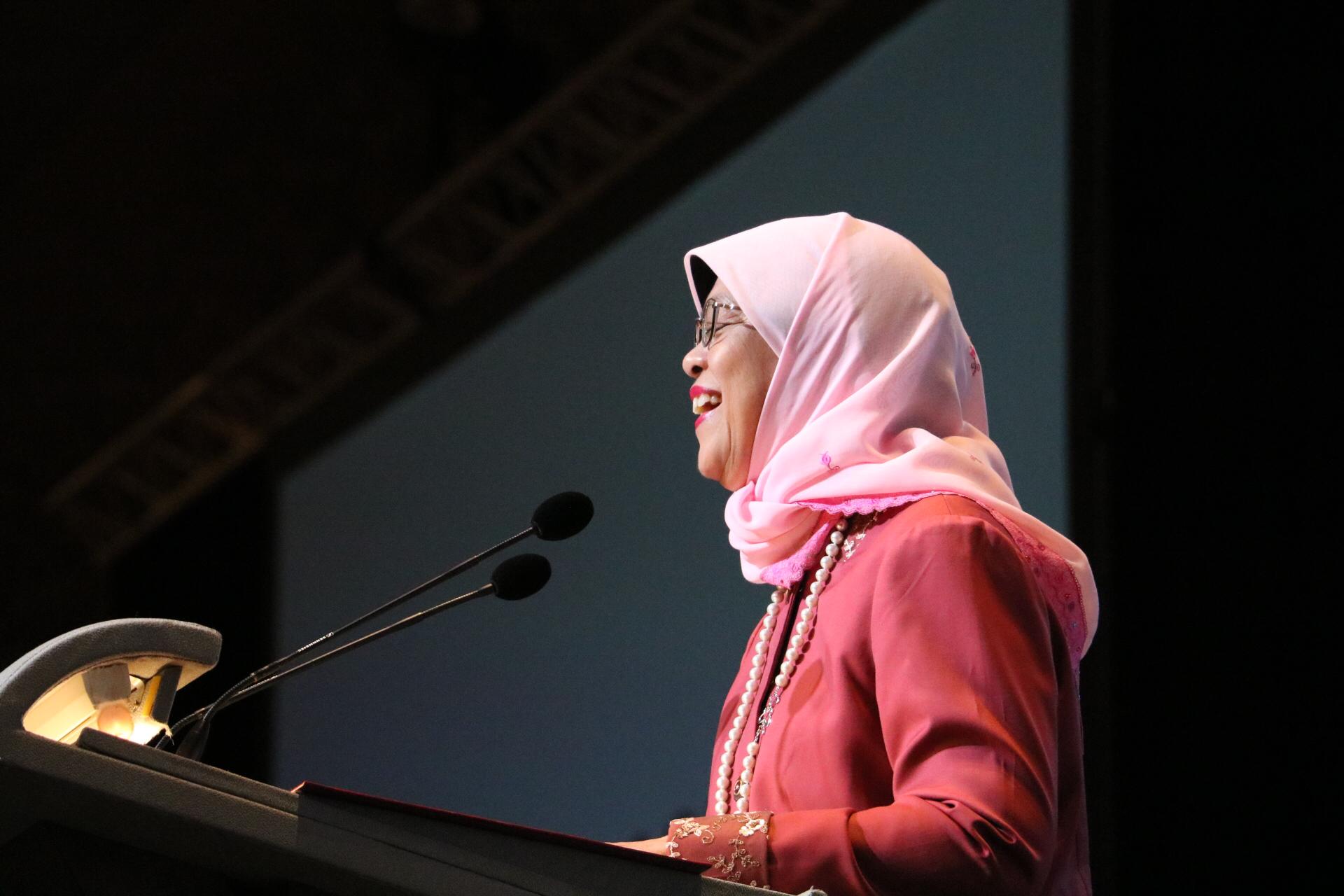 More than 5,000 nurses from 120-plus countries are registered to attend the biennial event, hosted this year by the Singapore Nurses Association, which is being held at Marina Bay Sands from 27 June till 1 July.
ICN Chief Executive Officer Howard Catton acted as master of ceremonies during the event, which included an address by ICN President Annette Kennedy, who spoke about gender equity, saying,
'We have to seek equity for women, and one way to do that is to improve the working conditions of nurses.
'By improving the position of nurses in society, we will improve the position of women generally, and that will lead to better education for women and better health for their families and communities.'
Guest of honour at the ceremony, Madam Halimah Yacob, President of the Republic of Singapore, gave a speech saying, "if you save one life you are a hero, if you save 100 lives, you are a nurse."
Two awards were given at the Opening Ceremony, including the Kim Mo Im Policy Innovation and Impact Award to Elias Al Aaraj for introducing harm reduction services in Lebanon and other Middle East and North African countries. The Kim Mo Im Policy Innovation and Impact Award is granted every two years to a nurse who has demonstrated policy innovation and impact. It focuses on a key global issue of the time and ICN established strategy.
The Partners in Development Award was given to Johnson and Johnson representative, Tushar Murdeshwar, for their support of the ICN Leadership for Change programme in China. The ICN Partners in Development Award recognises foundations, corporations, non-governmental organisations or other groups that have demonstrated outstanding leadership and investment in nursing and health care capacity building.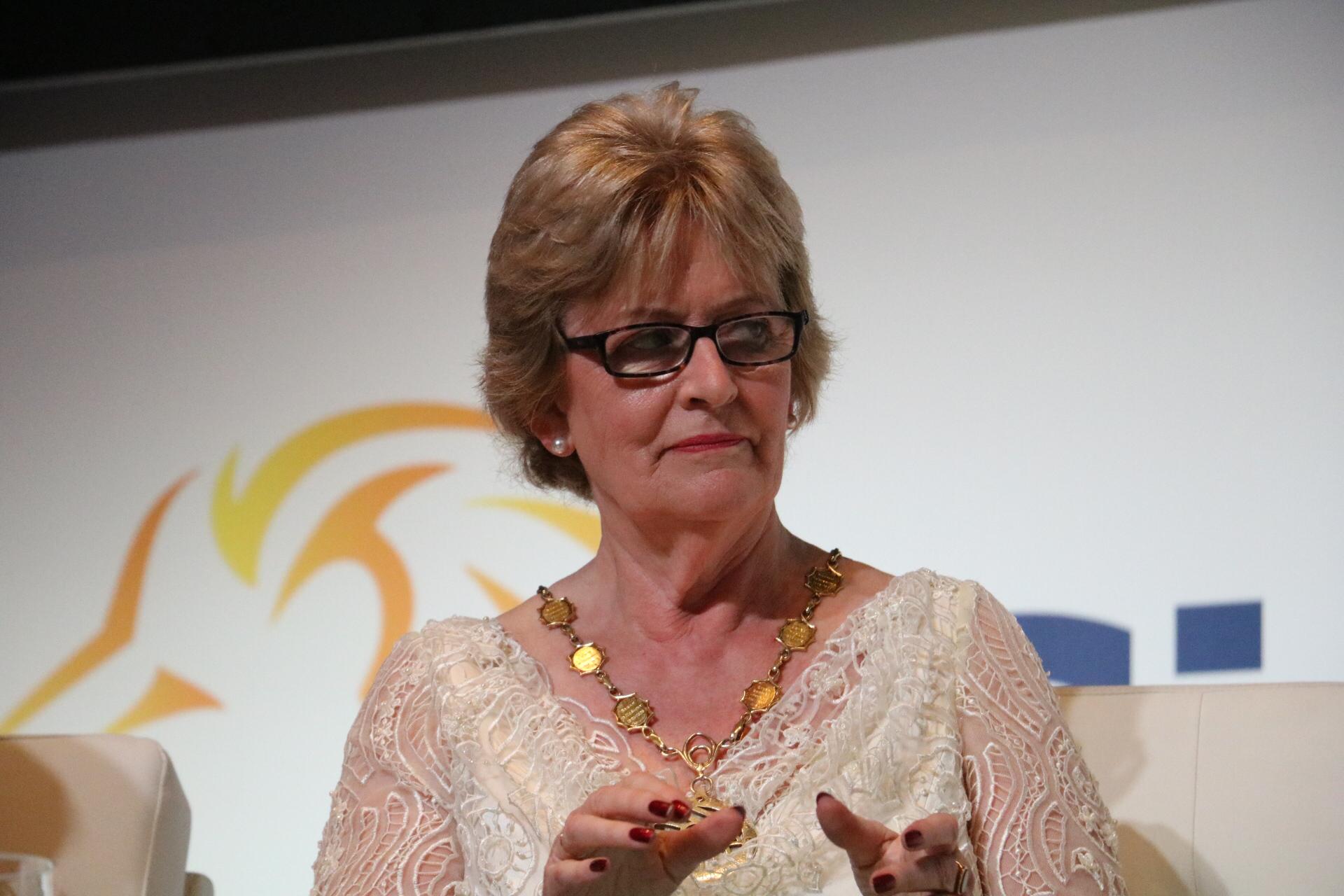 The nurse delegates were then treated to a performance by local entertainers and followed the ceremony with a visit to the Congress exhibition.
ICN President Annette Kennedy said:
'In our 120th anniversary year, ICN is delighted to be here in Singapore for our biennial Congress. We are honoured to have President Madam Halimah Yacob with us tonight, as well as so many dignitaries welcoming us to Singapore. I look forward to the rich and innovative programme that awaits us over the next four days.'
The ICN Congress includes a four-day scientific programme, during which nurses and nurse academic share their experiences and present their research with the intention of disseminating best practice around the world.
The Congress was preceded by a two-day meeting of ICN's Council of National Nursing Association Representatives (CNR). The CNR is the governing body of the ICN which meets every two years in conjunction with ICN's conferences and Congresses.
For details of the Congress programme go to: Download the Congress app free of charge from the App Store for iPhones and from the Play Store for Android phones. After opening one of these stores, type "K.I.T. Group" in the search toolbar.
---
Note for Editors
The International Council of Nurses (ICN) is a federation of more than 130 national nurses' associations representing the millions of nurses worldwide. Operated by nurses and leading nursing internationally, ICN works to ensure quality care for all and sound health policies globally.
For further information please contact
Gyorgy Madarasz, Press Officer, International Council of Nurses, Tel: +41 22 908 01 16
ICN/PR2019#26
---
---