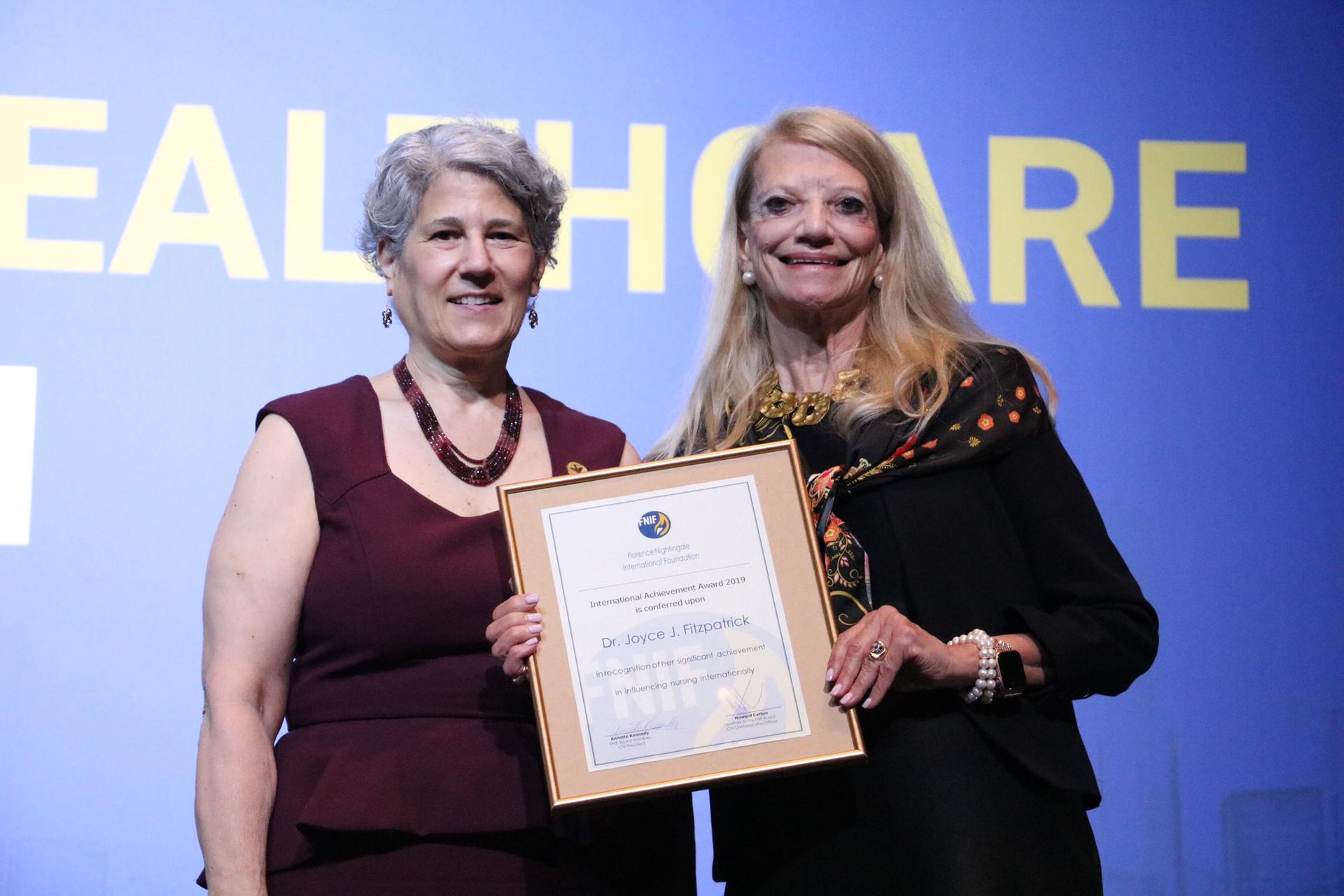 Nurses support the orphaned daughters of colleagues at International Council of Nurses' Congress
Singapore; Geneva, Switzerland, 30 June 2019 – The International Council of Nurses (ICN) held a fundraising session at its International Congress in Singapore today in support of the Girl Child Education Fund (GCEF).
The GCEF, funded by ICN and its Florence Nightingale International Foundation, provides funding for primary and secondary school education for girls who are daughters of nurse parents who have died.
Since its inception, more than 350 girls have benefited from the funding, many of whom have gone on to higher education.
The GCEF is currently paying for the schooling of 72 girls in Kenya, Swaziland, Uganda and Zambia, covering school fees, school shoes and uniforms and supplies, and psychological support.
ICN President Annette Kennedy said:
'We are incredibly proud of these girls who have been tragically orphaned. Their life chances could have been much reduced, but our fund is helping them to reach their full potentials. Educating girls matters because so many important outcomes are improved for them and their families and communities.'
She said educating girls led to improvements in family planning, reduced infant mortality rates, fewer maternal deaths and lower HIV/AIDS infection rates.
'I am so proud of the girls we support. With education come better chances of getting a job and higher wages when they are employed. There is also a greater chance that their own children will be educated, so our work continues down the years into a brighter future for children who are not yet born.'
The session included video interviews with some of the beneficiaries of the programme, along with the Coordinators from Kenya and Swaziland, nurses Faith Mbehero and Tiny Dlamini, who support the girls psychologically and ensure that they are coping with any other issues they may have.
Delegates and national nursing associations gave generously to the Fund. Donations to the Girl Child Education Fund can be made via the ICN e-shop at:
For bank transfers please contact gcef@icn.ch
The ICN/FNIF International Achievement Award (IAA) was also presented during this session to Dr Joyce J. Fitzpatrick, a preeminent nurse scholar who has contributed to the science of nursing education at all levels worldwide. Dr Fitzpatrick spoke about the Future of Nurses, discussing why nurses should lead the future of health care, the visions for nursing science and professional practice and how nurses should lead today and tomorrow. The IAA is offered biennially to a practising nurse, with at least 10 years of nursing experience in direct care, education, management or research.
---
Note for Editors
The International Council of Nurses (ICN) is a federation of more than 130 national nurses' associations representing the millions of nurses worldwide. Operated by nurses and leading nursing internationally, ICN works to ensure quality care for all and sound health policies globally.
For further information please contact
Gyorgy Madarasz, Press Officer, International Council of Nurses, Tel: +41 22 908 01 16
ICN/PR2019#32
---
---