International Nurses Day 2020: Case study of the week
3 February 2020
A training course on fundamentals of cancer care for nurses: Kenya
Contributor: Wambugu Immaculate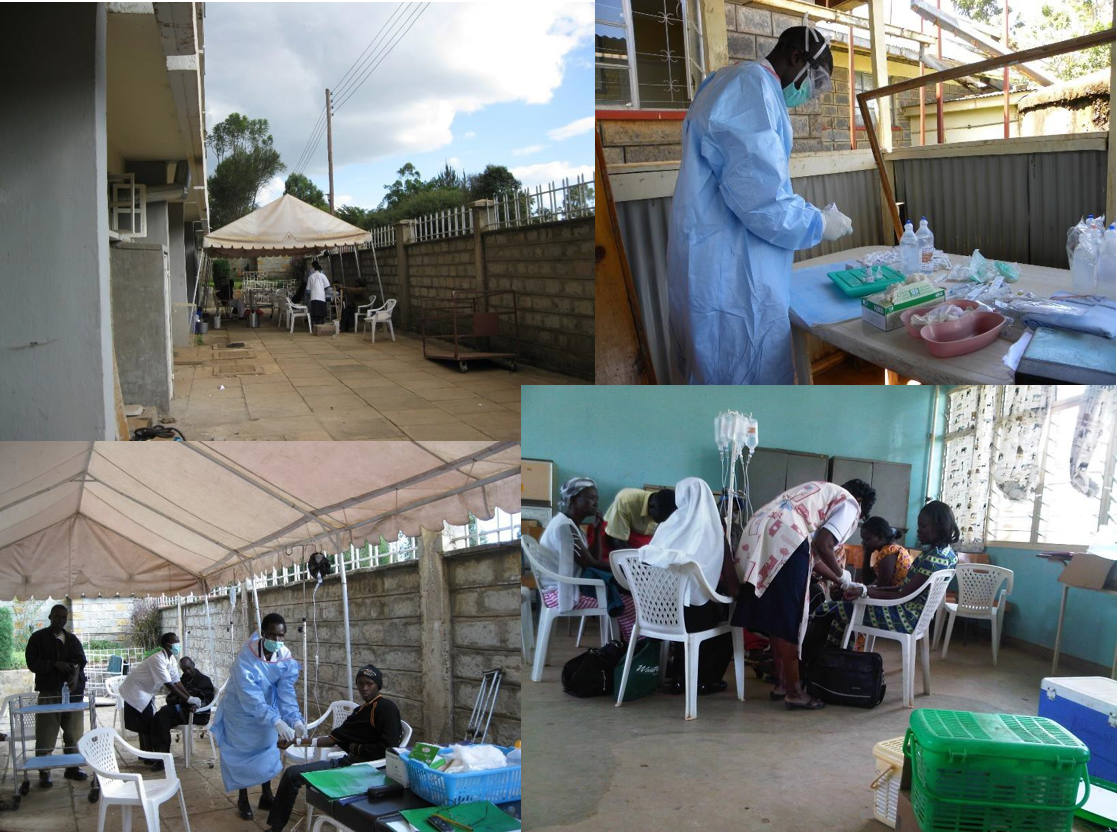 Cancer is the third leading cause of death in Kenya, yet Kenya has fewer than 60 formally trained oncology nurses. The only way to ensure high-quality care for patients with cancer is to build on specialist nurse training by equipping existing nurses with competencies they need to provide such care.
The Nairobi Hospital College of Health Sciences Post Basic Department runs continuing professional development (CPD) courses for nurses working at the hospital.
At the time of this project, the hospital employed only three qualified oncology nurses, even though it provides care for more than 3,000 patients with cancer each year. The rest of the hospital's nurses learned about cancer care and chemotherapy on the job, with no formal education programme to help them acquire key skills and competences. This meant that there were gaps in patient care and chemotherapy safety standards were not always adhered to.
To combat this problem, a course was designed on the key concepts of cancer disease, chemotherapy safety and the care of patients undergoing chemotherapy.
In June 2019, 15 nurses from the hospital's medical and surgical wards and the outpatient cancer treatment centre were recruited on to the ten-day course, which was entitled Fundamentals of Cancer Care for Nurses.
Patients with cancer expect quality care focusing on prompt assessment, treatment and recognition and amelioration of side effects. These nurses will be ambassadors in their departments and their role will be to champion the delivery of high-quality cancer care to the hospital's patients.
The course, which included theory and practice sessions, was fully funded by the hospital, organised by the College of Health Sciences and delivered by experts in the field. The topics covered were:
Cancer development
Cancer risk factors, screening, diagnosis and prevention
Modalities of cancer treatment
Chemotherapy: classification of drugs, side effects, administration, chemotherapy safety
Supportive therapies in cancer
Palliative care and pain management
Psychosocial support in cancer care
Oncologic emergencies
The participants took a pre- and post-test of their knowledge, which showed average scores improved from 75% to 95%. We have already noticed a number of benefits in cancer care at the hospital:
More nurses are now able to deliver chemotherapy via a port-a-cath device, something that previously only a few nurses could do.
The nurses are better able to advocate for their staff and requisition appropriate personal protective equipment from their departments. They have also shared their knowledge with other staff.
Safety precautions have now been put in place, including ready availability of 'spill kits'.
This CPD course has shown that training for chemotherapy safety does not have to be organised nationally – hospitals can successfully run their own programmes for their staff, with excellent benefits for staff and patients. Providing a short course that creates knowledgeable staff who can cascade information down to their colleagues is less time-consuming and easier to manage in terms of removing staff from the clinical area while they are in training.
Six months after the course we are planning to undertake a formal assessment of its impacts on clinical practice.
Find an inspiring presentation on Collaborating to Build Capacity for Cancer Nursing in Kenya here