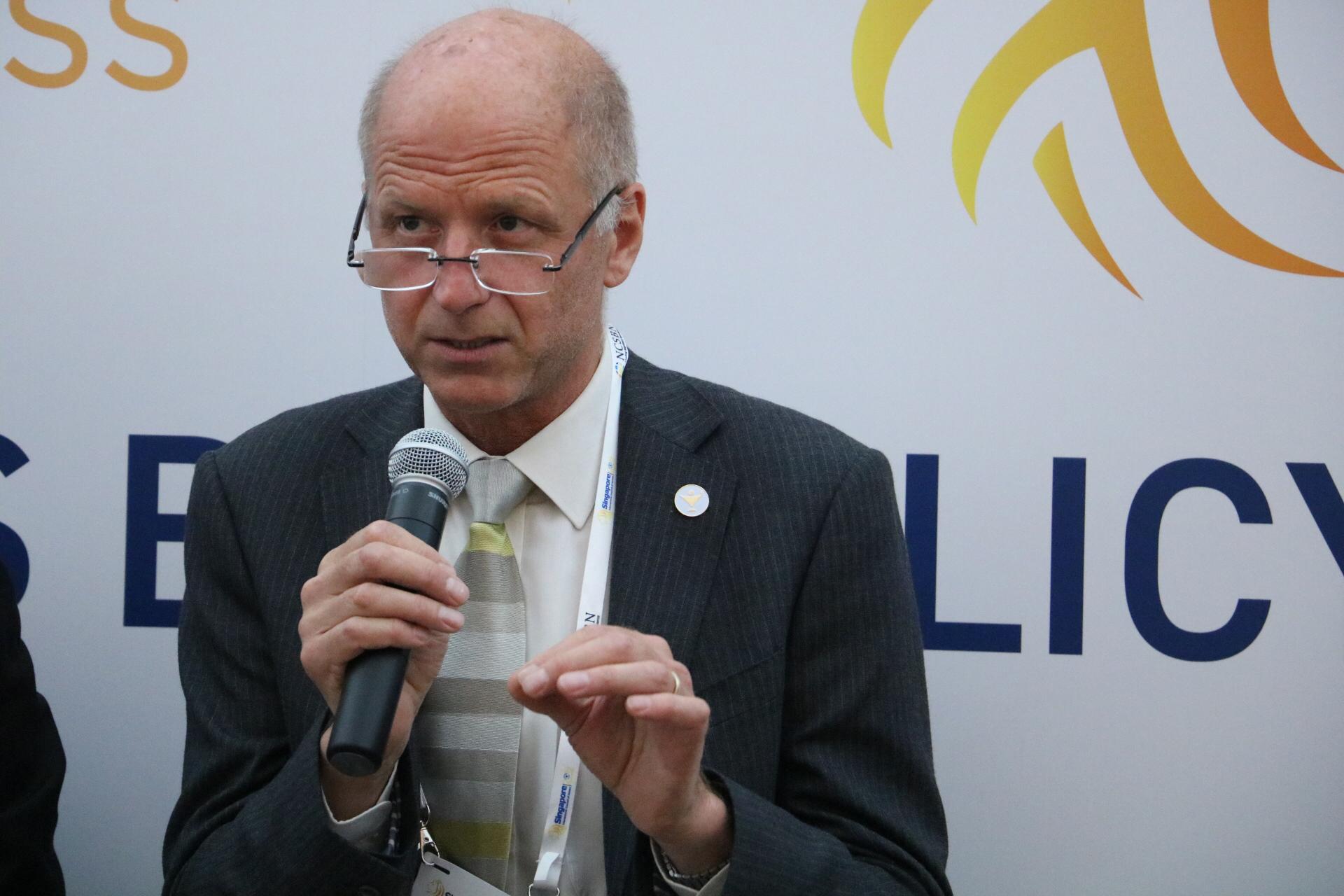 International Council of Nurses adds new content and updates the International Classification for Nursing Practice (ICNP)
28 June 2019
Singapore, Geneva, Switzerland, 28 June 2019 – The International Council of Nurses (ICN) today launched an updated version of the International Classification for Nursing Practice (ICNP®), which is 30 years old this year. Changes, announced at the ICN Congress in Singapore, will make ICNP even more relevant to nursing practice in the digital age.
ICNP is a standardised terminology used to represent nursing diagnoses, interventions and outcomes. It provides a dictionary of terms and expressive relationships that nurses can use to describe and report their practice in a systematic way. The resulting information is used reliably to support care and effective decision-making, and inform nursing education, research and health policy.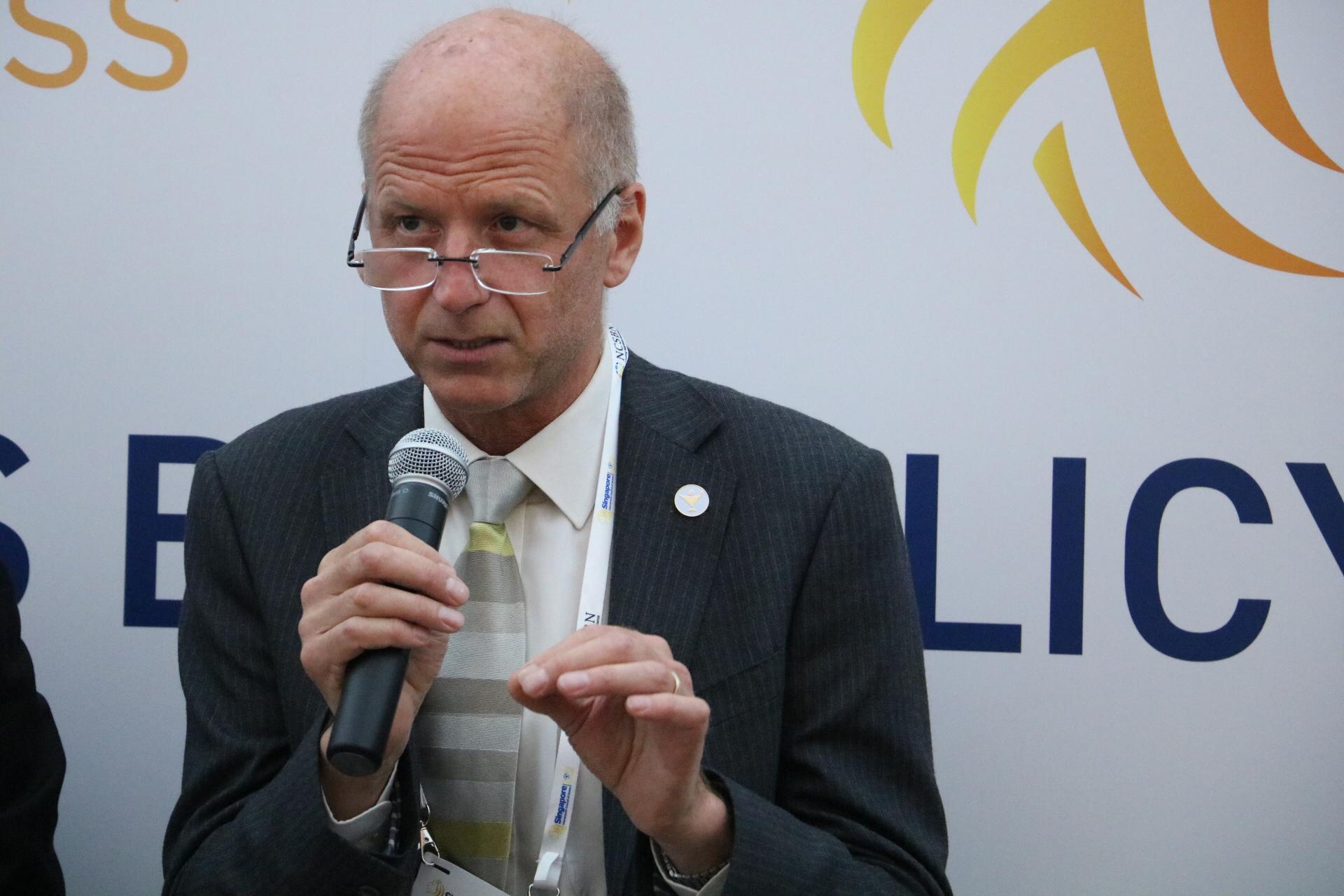 ICN Chief Executive Officer, Howard Catton, said increasing demand for data now means ICNP is an essential tool for nurses, wherever they work.
'We have reached a tipping point,' Mr Catton said. 'The increased demand for data to support nursing practice at local, national and international levels, now requires nurses to draw on robust information resources, such as ICNP.
'This is no longer optional. Without these tools, it will become increasingly difficult to understand and articulate the vital role that nurses play in health care.'
ICNP Programme Director Professor Nick Hardiker said:
'The future of nursing depends on the availability of information tools, such as ICNP, that can provide meaningful data to support good nursing care and to help to improve health.
'But this data needs to be consistently applied in electronic systems that fit with practice – and it is time for nurses to demand the tools that they need to do their job.'
Professor Abel Paiva, from the Oporto College of Nursing in Portugal, said that ICNP has transformed the country's nursing care.
''ICNP describes concepts that are common in nursing care but were absent from nursing notes. Thinking about their clinical practice in these terms and reflecting on their actions had a great impact on the quality of nursing care nurses delivered.'
He said other countries could benefit from introducing ICNP, but a major stumbling block is that nurses often do not have the power to influence what information systems they get to use. With increasing use of electronic systems in healthcare, Professor Paiva says it is even more important for an appropriate information system to be used: 'If you do not use a nursing classification system, the autonomous part of nursing will be invisible in electronic health records.'
In Norway, a group of dedicated nurses from the Norwegian Nurses Organisation is working to ensure that using the systematic data contained in ICNP will improve patient safety, raise the quality of patient care and give nursing the greater visibility it deserves. After more than ten years work on the topic, they achieved a significant milestone last year when the Norwegian government recommended the integration of the ICNP into the country's electronic health records.
Nurses Kathryn Molstad and Merete Lyngstad have been involved from the start and they are collaborating with nurses from across Norway to get the ICNP integrated into electronic patient records systems.
'It is a major achievement for us that the government has actually recommended that ICNP should be integrated into our electronic health record system,' Ms Molstad says. 'This is a victory for us. Things take a long time, but they are happening here.'
ICNP serves as a major force to articulate nursing's contribution to health and health care globally. ICNP promotes harmonisation with other widely used classifications and the work of standardisation groups in health and nursing. It includes brand new nursing content taking the total number of clinically relevant expressions to more than 2000. Sixteen ICN-accredited ICNP Research and Development Centres provide support around the world to ensure that ICNP is:
Reliable
• Released every two years at ICN Congress/Conference
• Complies with international standards (such as the International Organization for Standardization's ISO 18104)
• Robust internal quality improvement processes
• A formal infrastructure (ICNP has been developed under the Web Ontology Language since 2005) that facilitates cross-mapping and allows output in multiple formats
Easy to understand
• Released as simple tables to facilitate implementation
• Ongoing focus on pre-formed (pre-coordinated) statements that nursing might use in practice
• Increasing numbers of catalogues (subsets of ICNP that are tailored and structured for specific purposes)
• ICNP is available in 19 different spoken languages Internationally-recognised
• Recognised by a number of National Nurses Associations as a terminology to support nursing practice
• One of only five official 'Related Classifications' within the World Health Organization Family of International Classifications
• Collaboration agreements are in place with other standards development organisations, such as SNOMED International, to ensure that nursing remains connected to the wider multidisciplinary information environment
---
Note for Editors
The International Council of Nurses (ICN) is a federation of more than 130 national nurses' associations representing the millions of nurses worldwide. Operated by nurses and leading nursing internationally, ICN works to ensure quality care for all and sound health policies globally.
For further information please contact
Gyorgy Madarasz, Press Officer, International Council of Nurses, Tel: +41 22 908 01 16
ICN/PR2019#27
---
---