GNLI Alumni Speak Out - Part 10
3 December 2020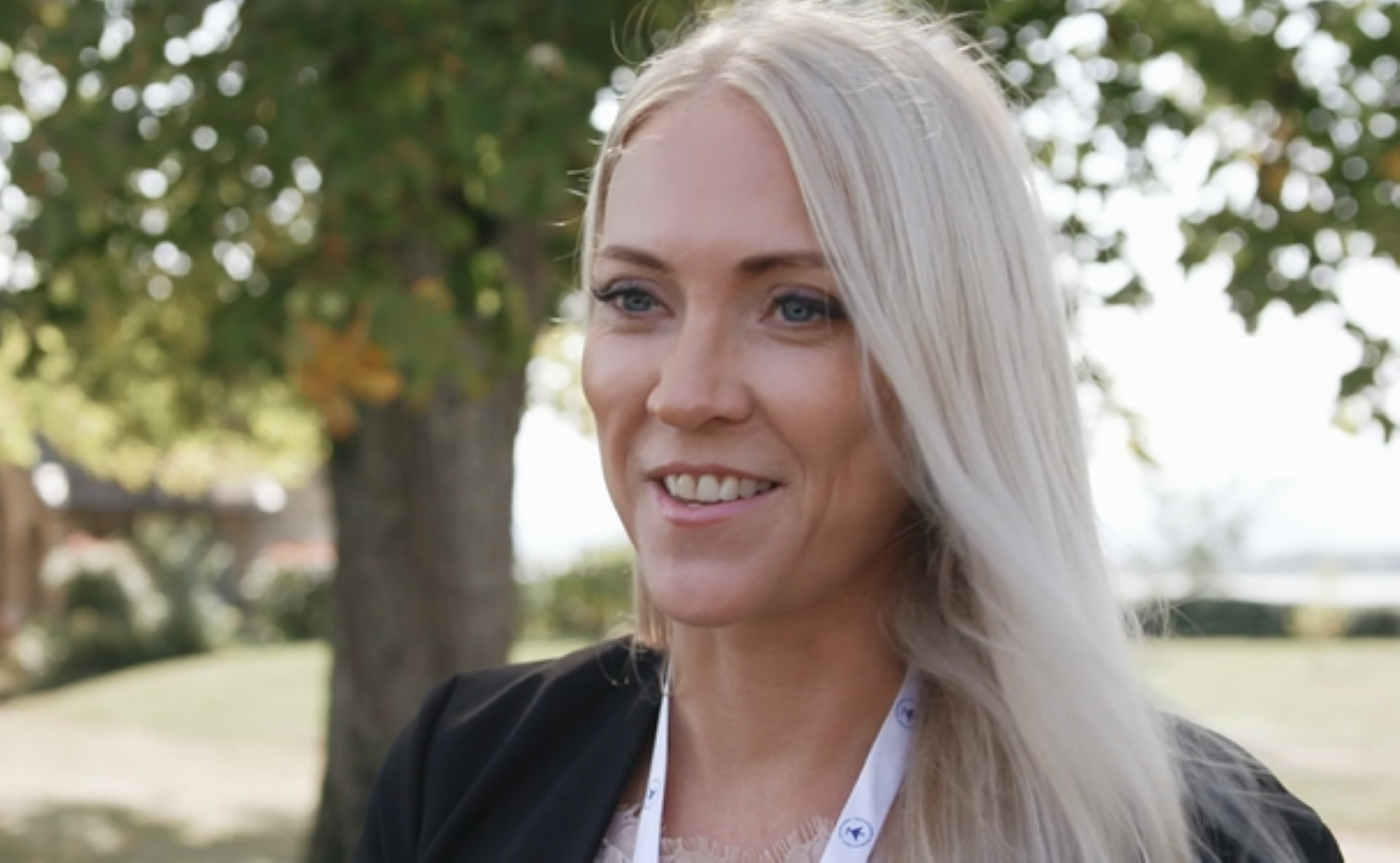 "The GNLI programme elevates nurses to an influential position in the political arena: that's where the world needs us to be."
Lill Sverresdatter Larsen is a nurse who has specialised in research into quality in nursing and healthcare. She has a PhD based on her studies into the barriers to collaboration between nurses and family members of people with dementia.
In November 2019 she started a four-year term as President of the Norwegian Nurses Organisation, which represents Norway's 120,000 nurses, and she is currently working on a book about what nurses do.
She took part in ICN's Global Nursing Leadership Institute in 2019.
"Norway has sent a number of nurses on to the GNLI programme, and I know most of them personally: they inspired me to apply. I was attracted to the personal development aspect of the programme, but also to the networking opportunities with a group of experienced, enthusiastic and knowledgeable nurses.
'I was interested in the notion that nurses act locally and from a national perspective, but that they should also have a global view of nursing in mind. That's becoming increasingly important and something I was already aware of in my research career.
'For example, the World Health Organization's Sustainable Development Goals are increasingly important for politicians, but also for nursing. Nurses make billions of choices every day in Norway and all over the world. We can make good choices for us as individuals and also for patients, their relatives, for the health systems we work in and for the world. But we need to stand together, and the GNLI is an incredible networking opportunity for nurses from all over the world.
'The programme involves a heavy workload both before the week-long residential workshop in Geneva and during that week. At the time I felt that I didn't have enough time to reflect on what we had learned and process the whole experience. And as English is not my mother tongue it makes it even harder – in a situation like that, you need time to reflect in your own language.
'But that said, it was also really encouraging, and I have used what I gained from the GNLI much more than I expected to. It was exhausting and there was so much information to process, I couldn't work out what I would use all the new information for. But I have used what I learned, both the theoretical approaches and the co-consulting within the network, but also the personal coaching I received from Jane Salvage and Diana Mason.
'What's been most useful is integrating and merging nursing into political language and goals. My experience on the GNLI fits perfectly with my new position as President of the Norwegian Nurses Association because my role is to take nursing into the higher echelons of politics and power where the most important decisions that affect nursing are made.
'After the residential week you have to complete a project and I was struggling to find a suitable subject – some of my colleagues on the GNLI come from countries where there are real problems in achieving fundamental nursing care, whereas in Norway we are a bit privileged, so it was hard to find a topic at first.
'But I realised we have 120.000 nurses, and we need each of them to be able to explain the difference that nurses make, not only for the patients and their relatives, but for the health system, for the economic growth of Norway, and for the society they live in.
'So we need nurses to be able to deliver an "elevator pitch" that succinctly describes nursing in a few sentences, to say what nurses do and the difference nursing makes for the health system and for society.
'Being on the GNLI programme has made me more structured in the way I approach strategic plans. It was funny, because really it confirmed what all nurses learn as undergraduates – the nursing process of analysing a problem, making a plan, doing some nursing and evaluating what you have achieved before making new plans. And it's the same process in research.
'The other important aspect was about how to communicate with people and make sure that I am not only getting my message across, but using the other person's perspective, what they want to hear, what they can relate to. And of course, when you talk to politicians, you need to recognise their point of view. It makes the nursing message much more powerful, much more likely to be heard and potentially increases our level of influence.
'If I had not attended the GNLI programme I'm not sure I would have been elected as President of the Norwegian Nurses Association. I am a nurse and I have a Master's degree and a PhD, I have a lot of knowledge, but the GNLI helped me to structure my knowledge and tailor it to different audiences, and how to say what I need to say in a more precise and structured way.
'I would recommend the GNLI programme to nurses from diverse parts of the health system, from academia, from hospitals and communities, because we can learn so much from each other. It doesn't have to be nurses who already have political roles because the programme helps you chose the direction of your goals and helps you understand the political system.
'I am now using the global perspective in most of my work. Whatever we are working on it's not something that affects just one particular hospital - we need to speak and act from a local perspective that's inspired by a global perspective, and vice versa. That is something that's new, and it's something that I am hearing other people starting to do. You have to think globally.
'The GNLI programme has helped to elevate me into the position I currently hold, but it is also elevating nurses to an influential position in the political arena: that's where the world needs us to be."
Listen to the interview here