Vacancies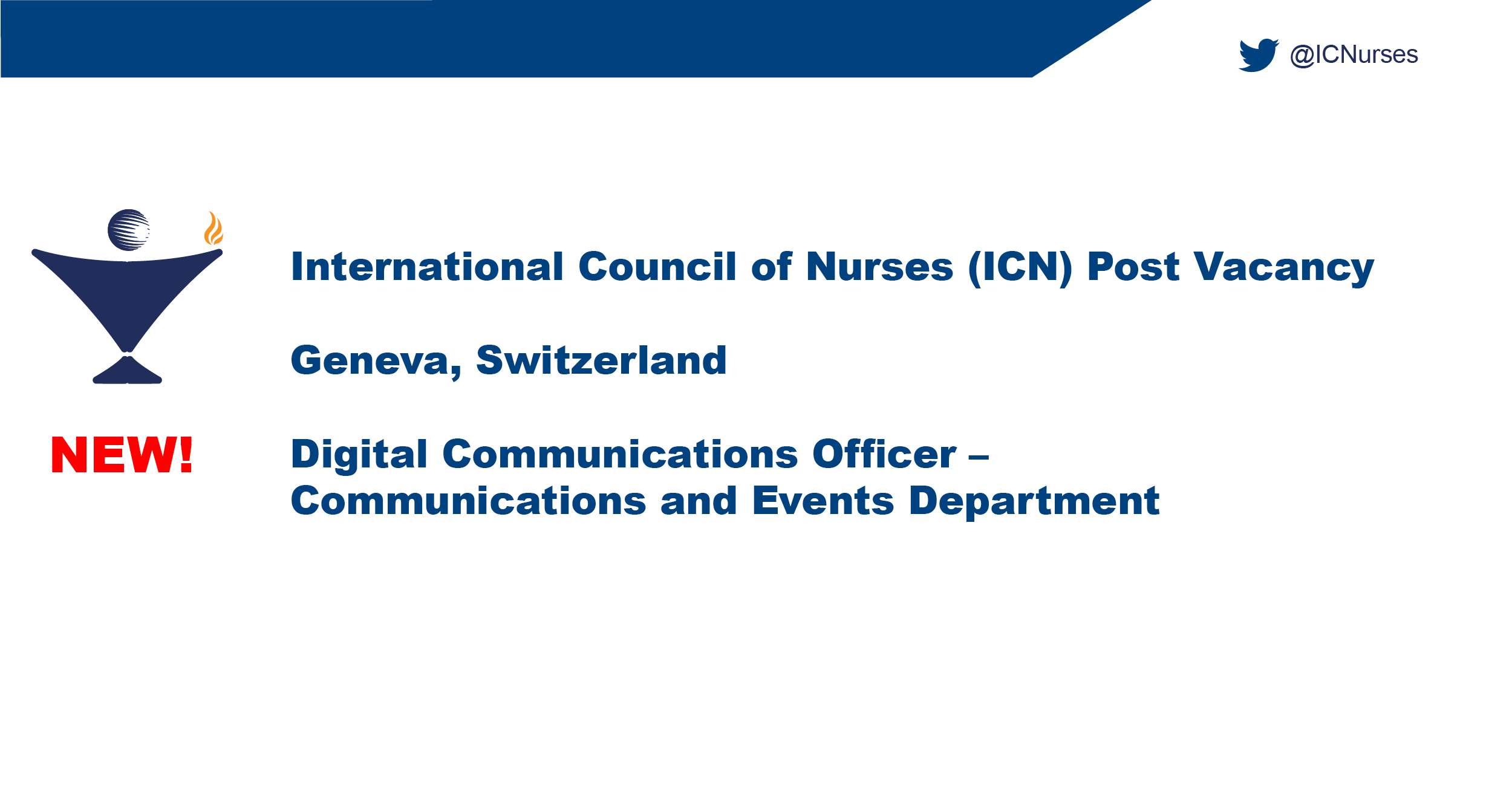 The Role
Under the supervision of the Head of Digital and Sponsorship and as part of the Communications and Events Team, the Digital Communications Officer will play a critical role in ICN maximising the opportunities and embracing the new world of virtual and digital interaction with our members and other partners in the light of the pandemic. The role requires an understanding of membership organisations, and a commitment to the values of nurses, nursing practice and improved healthcare for all. S/he sustains and builds on ICN's reputation for quality, innovation, reliability and Board satisfaction.
The Candidate
The post requires experience in digital communication and to be able to innovate in the digital sphere across all areas of our work. They will report to the current Head of Digital and Sponsorship and the candidate will be capable and enthusiastic about running digital campaigns, virtual events, as well as been able to help develop all our social media platforms and grow our influence and impact. The ideal candidate will bring experience and understanding of how to maximise the impact of these platforms and events, including our flagship ICN congress and other meetings which in the future will have a strong virtual element Native English is mandatory for this role and fluent French and/or Spanish is highly desirable.
The Package
Permanent contract at 100% based in Geneva. Start date as soon as possible; to be agreed. Salary and benefits meet the market standards for Switzerland. For the complete job description click here
In order to comply with Swiss authorities' requirements, a valid Swiss working permit and/or European citizenship is required.
Closing Date for Applications
Resumé, including contact information from 2 reference persons, must be received by e-mail ([email protected]), no later than midnight 30 September 2020; Greenwich Standard Time.
About ICN
Founded in 1899, ICN is the widest reaching health care organisation in the world. As a federation of national nurses' associations (NNA's), ICN is a not for profit, nongovernmental organisation representing millions of nurses in more than 130 countries. Operated by nurses for nurses, the organisation works to ensure quality nursing care for all; sound health policies globally; the advancement of nursing knowledge; the presence worldwide of a respected nursing profession; and a competent and satisfied nursing workforce.