World Health Worker Week sees the launch of a new WHO competency-based education framework for health workers: ICN's David Stewart reports
4 April 2022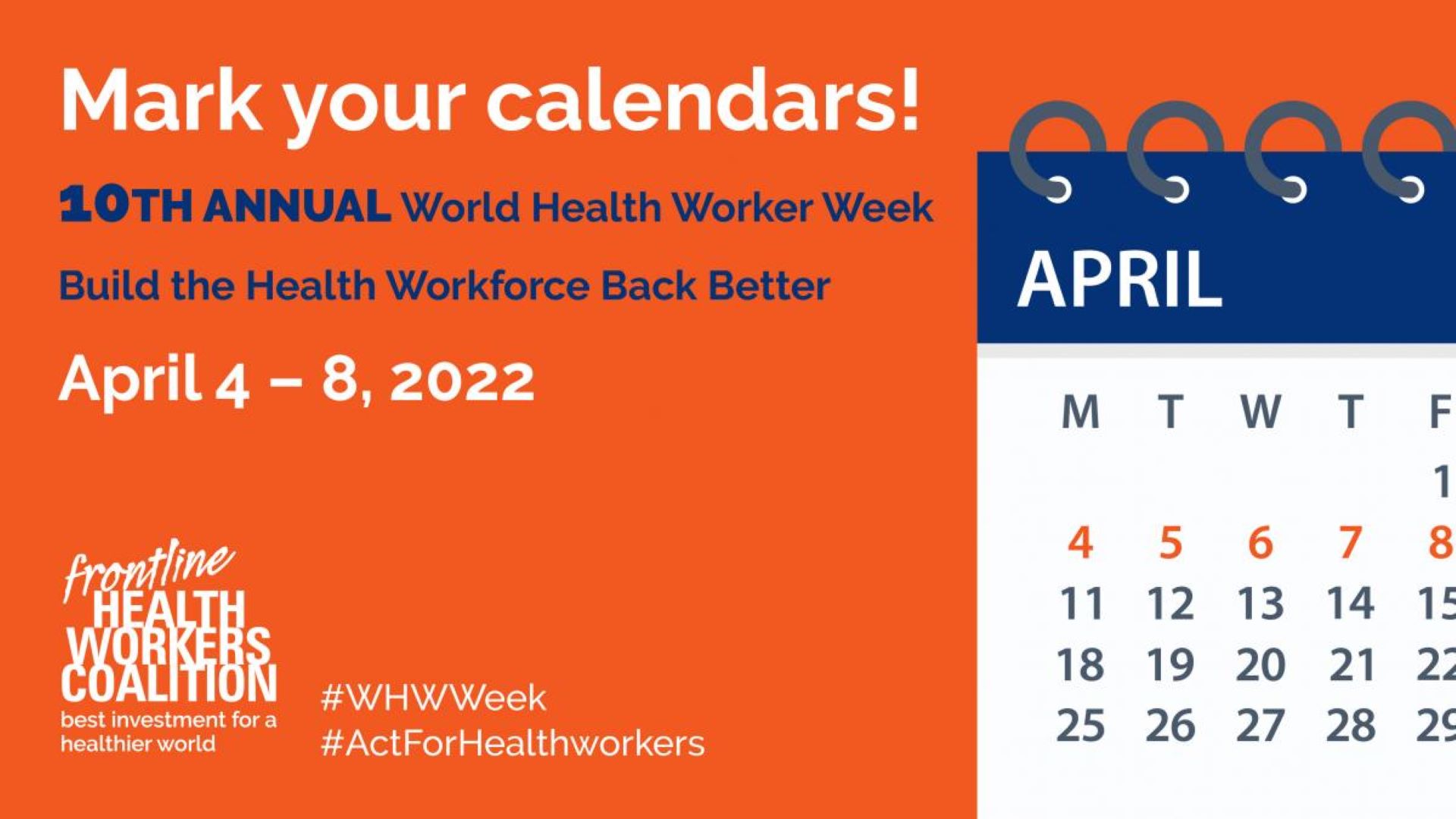 April 4th marked the start of World Health Worker Week. This significant event aims to increase support, appreciation and awareness of the important role of health workers everywhere. Building from last year's International Year of the Health and Care Workers, it also highlights the need to better equip and resource health professionals who are responsible for providing essential health services around the world. Part of this is the need to invest in the education of current and future healthcare workers.
ICN seeks to applaud and promote the work of the World Health Organization (WHO) as it launches the Global Competency and Outcomes Framework towards Universal Health Coverage. The Framework, which ICN was actively involved in developing, supports the education and training of healthcare workers to improve access to high quality, safe and affordable care.
ICN has been calling for the transformation of health professionals' education that incorporates a competency-based approach to curricula, centred on health and health system needs. ICN's voice has been loud and clear, and it is not only reflected in this document, but also the WHO Global Strategic Directions for Nursing and Midwifery, which calls for countries to "Design education programs to be competency based."
Competency-based education focuses on the acquisition of knowledge, skills and attitudes with measurable outcomes. With it come benefits to education providers, regulators, health professionals and the public, as they improve the efficiency and efficacy of learning, improve the preparedness of students for practice, and ultimately lead to better health outcomes for patients.
ICN was highly influential in the development of the framework, ensuring that it did not merely focus on a limited set of tasks, but encompassed a wide array of competencies that support the attainment of the knowledge, skills, attitudes and accountabilities required by an empowered and evolving nursing workforce.
The Framework recognises the multidisciplinary nature of healthcare yet differentiates the varying levels of autonomy in clinical decision making. It is vitally important to note that nurses have a wider scope of practice across the continuum of care, with higher levels of clinical decision-making abilities and that nurses therefore cannot and should not be substituted for by other health workers with more limited capabilities.
ICN has been a leader in the development of competencies, particularly through the support of one of the world's leading thinkers on this, Professor Kristine Gebbie. Kristine has a long and prestigious career as a nurse, academic and public health professional. She is best known for being the first US AIDS Czar in 1993.
Under her leadership, ICN developed in 2019 the Core Competencies in Disaster Nursing 2.0. This vitally important publication could not have been released at a timelier occasion, as it has supported education providers across the world just prior to one of the largest disasters of our time – the COVID19 pandemic.
Much of this work has been incorporated into the WHO Global Competency and Outcomes Framework towards Universal Health Coverage. We congratulate the WHO for publishing these guidelines as they provide a minimum standard against which healthcare workers' education can be judged.
We are at a moment of time in healthcare where resources are stretched and access to care is being threatened. At the same time we are seeing rapid advancements in technology, increasingly complex care, societal and humanitarian crises and insufficient numbers of nurses to meet demand. If success in achieving universal health coverage is to be achieved, it starts with investment in the nursing workforce, particularly in those who will be our future health care providers.
We stand with the WHO and call on countries to actively invest in nursing education and regulation, particularly in competency-based education.
David Stewart is ICN's Associate Director, Nursing and Health Policy