ICN President urges Ugandan nurses to make their voices heard at Nursing Now Conference
7 February 2020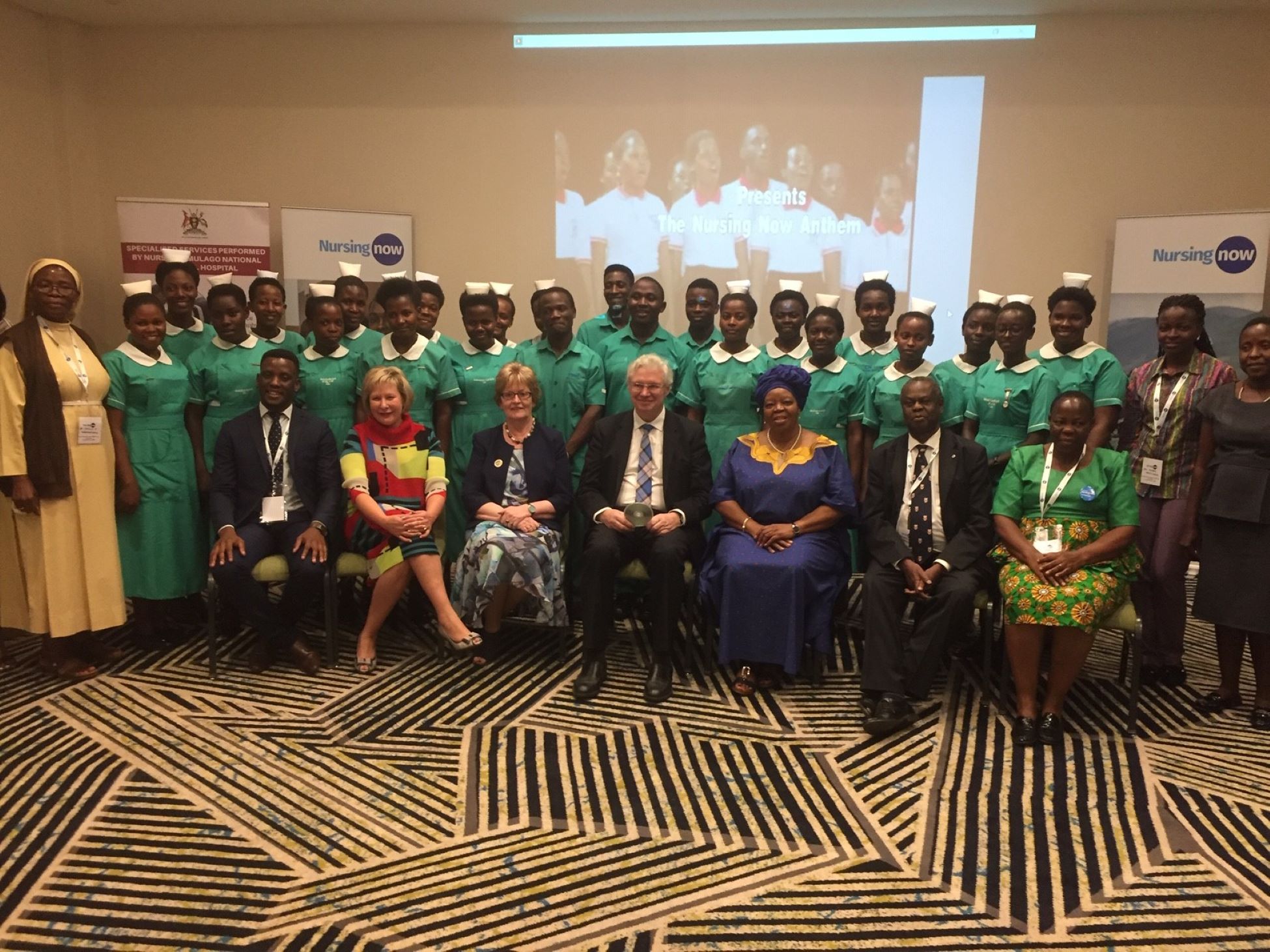 In Uganda this week, ICN President Annette Kennedy spoke at the first of three regional Nursing Now meetings for 2020, highlighting the work of the ICN and its plans for 2020, the International Year of the Nurse and Midwife.
Attending the meeting was Nursing Now co-chairs Lord Nigel Crisp and Professor Sheila Tlou, and Nursing Now Board members, Professor Francis Omaswa and Munashe Nyika.
After the meeting Ms Kennedy said: "Uganda was the first African country to launch Nursing Now and the work they are doing on the campaign is truly impressive. Nurses in Uganda are especially fortunate to have Professor Omaswa as their advocate."
She said the two-day event had involved highly productive discussions about the Nursing Now campaign, the 2020 Nightingale Challenge, which is producing a new cohort of young nurse leaders and plans for making the International Year of the Nurse and Midwife as effective and memorable as possible.
Ms Kennedy said she was delighted to hear the nurses from the St Francis Hospital, Nsambya, sing a specially commissioned Nursing Now campaign anthem.
Professor Omaswa arranged meetings with the Prime Minister Ruhakana Rugunda and the Minister for Health Jane Ruth Aceng, which were very positive, and the Aga Khan Diplomatic representative for development Amin M Mawj OBE hosted a dinner for the Nursing Now Board.
Ms Kennedy also met with the President of the Uganda NNA, Mr Cherop Justus Kiplangat and the Board and visited the Uganda Nurses and Midwives Union, praising them all for their positive contribution to this important year. She was also delighted to meet with the President of the Kenya NNA, Mr Alfred Obuya Obengo, under whose leadership the organisation had made much progress.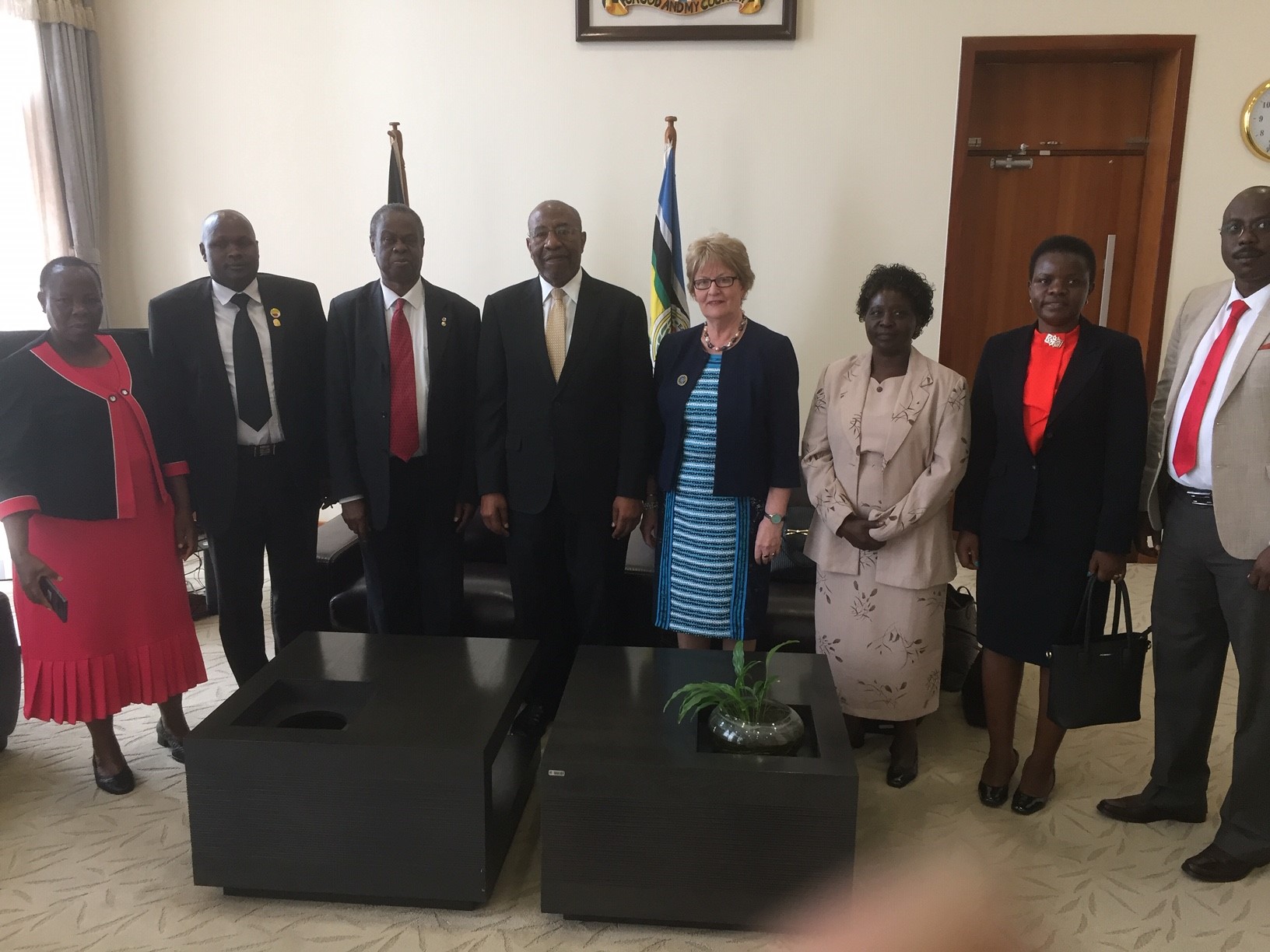 The ICN President congratulated the Coordinator of ICN's Girl Child Education Fund (GCEF) in Uganda, Ms Nankya Racheal for the success of the programme and met with a GCEF alumna Sharon Amongi. Ms Amongi is a young Ugandan woman who has just been given a prestigious award for her work in combating stigma by the Uganda Network of Young People Living With HIV/AIDS.
Ms Amongi's education was funded by ICN's GCEF, which pays for primary and secondary school education for daughters of nurses who have died. Both of Ms Amongi's parents died from AIDS when she was three years old, and she has lived with multiple medical problems having been born with HIV. Throughout her school life she experienced stigma and discrimination related to HIV and AIDS.
Ms Kennedy said: "Sharon is an impressive and truly inspirational young woman who talks to young people between the ages of ten and 24 years in schools, clinics and homes, answering their questions, allaying their fears and showing them that they can live a normal life with HIV. She hopes to undertake social studies in the future, and I am sure nurses everywhere will want to wish her luck for the years to come. It is wonderful that one of our GCEF girls is making such a positive impact in the world."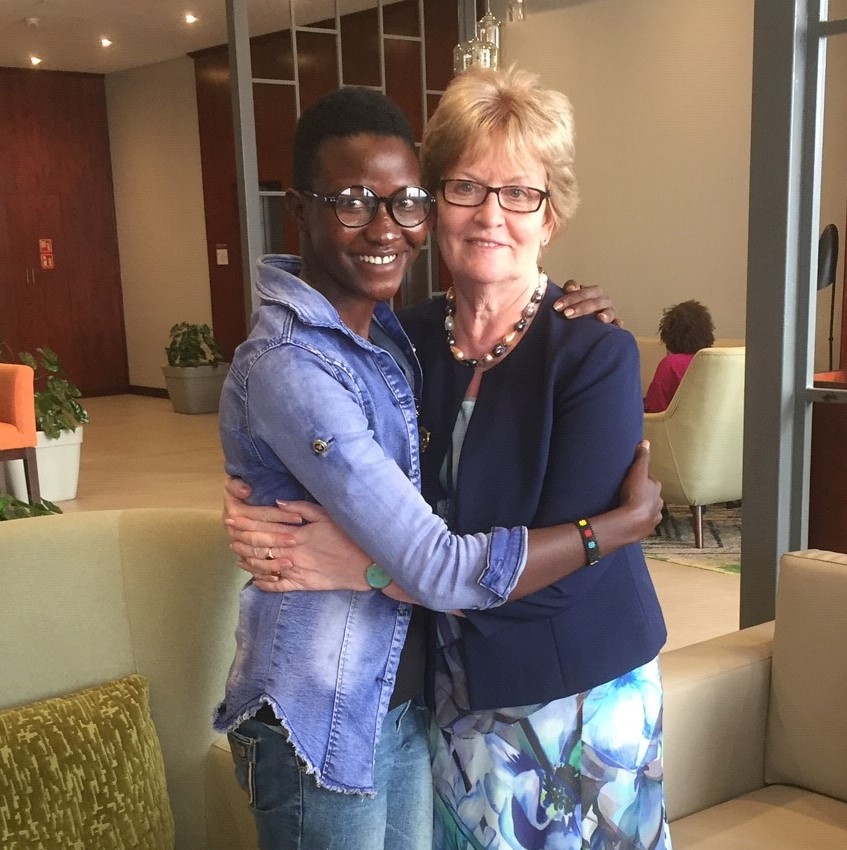 Click here for more information on the Girl Child Education Fund