ICN President Dr Pamela Cipriano has been awarded the DAISY Lifetime Achievement Award in honour of her decades of dedication to nursing leadership and improving healthcare.
Dr Cipriano was nominated for the award by 25 of her colleagues at the University of Virginia who praised her thoughtful approach to leadership, her steadfastness and her ability to inspire others.
The Daisy Foundation was created in 1999 by the family of Patrick Barnes who died in hospital after a short illness. His family expected him to have high-quality care, but they were in awe of the kindness and compassion showed to Patrick and all of his family by the nurses who cared for him. The Foundation issues its Lifetime Achievement awards to recognise nurses everywhere who have devoted their life's work to the compassionate care of others.
Speaking about the award Dr Cipriano said: "This award is incredibly meaningful to me because I was nominated for it by all my wonderful colleagues in the University of Virginia Health System. It is extra special to be part of the incredible legacy Daisy is giving to nursing in Patrick's memory. I want to thank all my colleagues and the Daisy Foundation for everything they do to celebrate the essence of nursing and compassion."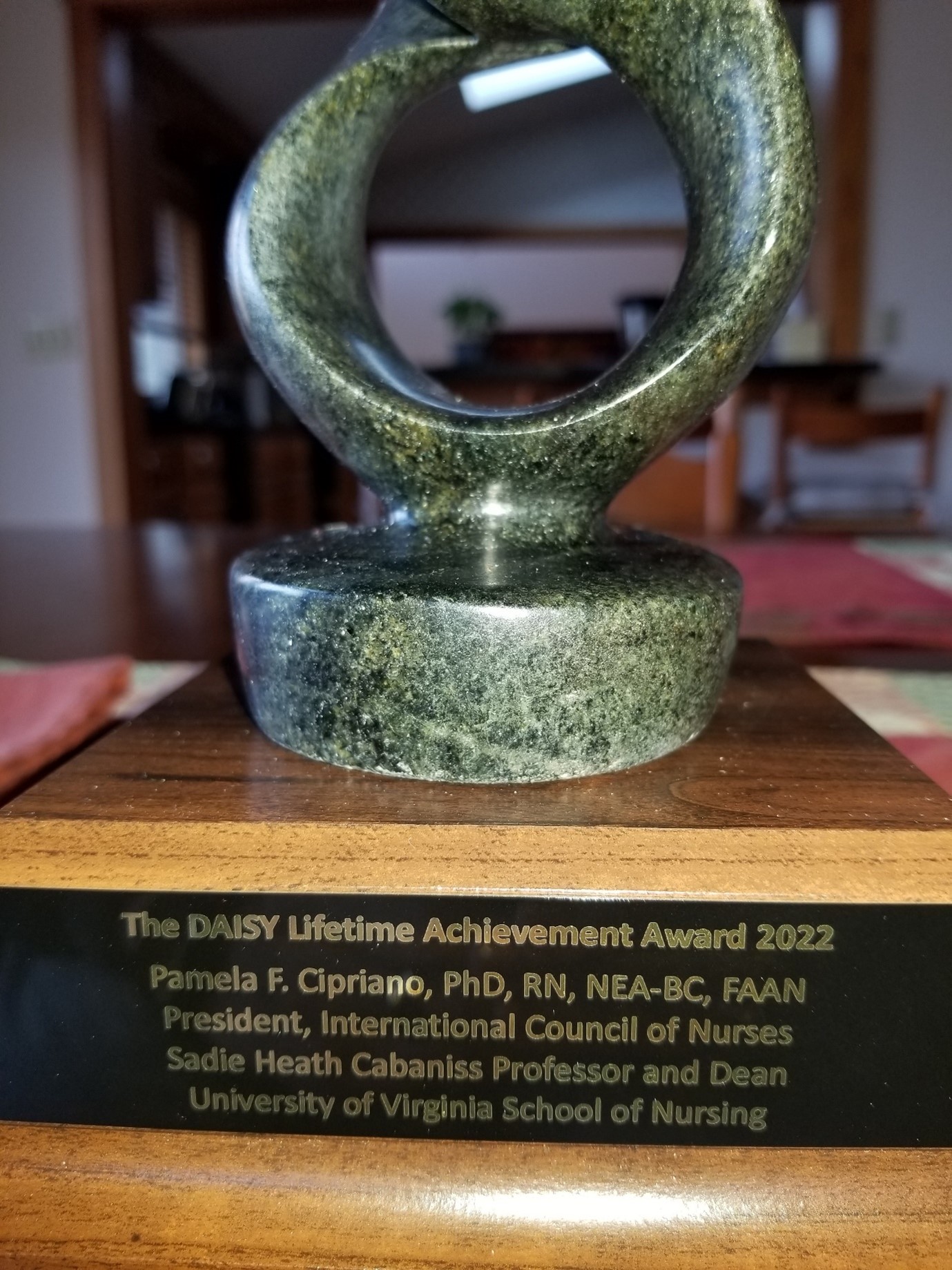 Download the communique here