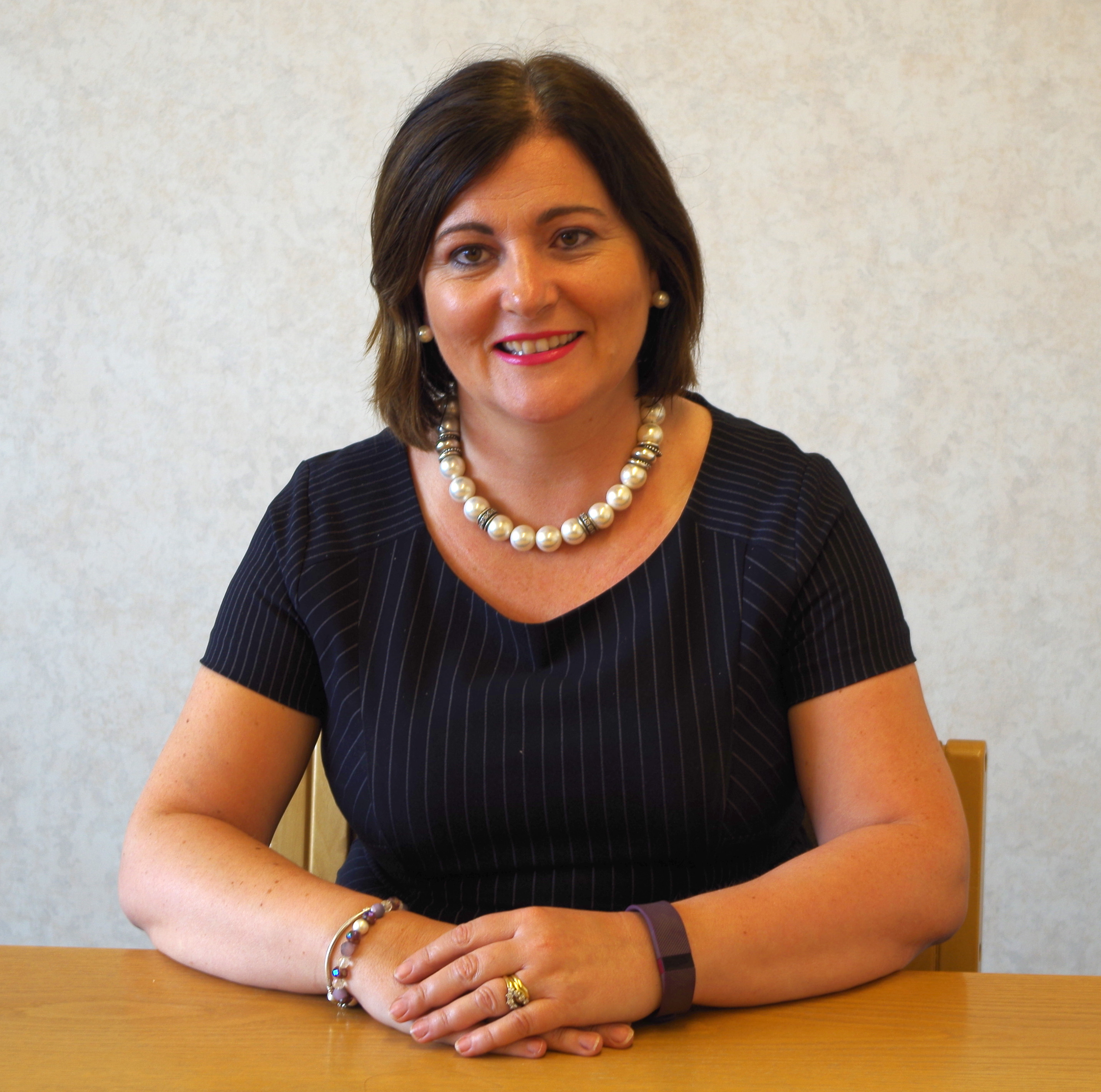 GNLI Alumni Speak Out
7 January 2019
"I definitely have a voice at the table!"
Professor Charlotte McArdle, CNO of Northern Ireland
Interview by Gyorgy Madarasz, ICN Press Officer
---
The first time I met Professor McArdle was at a reception of the International Council of Nurses (ICN). Her firm stand, bright smile and sharp, deep intellectual eyes made it impossible not to engage in a conversation with her. Professor Charlotte McArdle – after 22 years of service in nursing – is Northern Ireland's Chief Nursing Officer, leading the nursing, midwifery and allied health professionals' contribution to the development and implementation of health and social care policy in Northern Ireland. She took part in the ICN's Global Nursing Leadership Institute (GNLI) in 2017.
McArdle started her career as a staff nurse in Dublin in 1991 and after two years she moved to Northern Ireland to work and gain experience there. By 2003, she was responsible for the professional practice of a large division at The Royal Hospital including all surgical, medical and emergency care (17 acute wards and the Level 1 trauma emergency department). Over the following four years, she managed the professional and workforce planning for nurses and midwifery for a large acute hospital including the use of bank, temporary and agency staff. Between 2007 and 2013 as Director of Nursing, McArdle was responsible for a budget of GBP 135 million and 5,000 staff members in one of the biggest Health and Social Care Trusts in the country. After such an illustrious career it was almost logical that the government of Northern Ireland selected her for the position of the Chief Nursing Officer in 2013.
In a recent interview, I asked Professor McArdle why she felt the need to join the ICN's Global Nursing Leadership Institute at a time when she already worked as a CNO. McArdle replied that, firstly, she wanted to see how she could better shape and influence policy, both at the Health Department and across the government. Secondly, she wanted to better understand where her office as the CNO sits in the context of ICN-WHO-Global Nursing agendas, whether there is an alignment between what she is doing in Northern Ireland and the bigger picture.
She emphasized that the GNLI programme met her expectations on those two matters; and, furthermore, she could maintain the network of her colleagues at the GNLI programme, especially with the UK scholars. "The network that I have now I didn't have before, and I'm much more linked into the whole government chief nursing program at WHO," she added.
She also feels that now she has more impact on the health policy of Northern Ireland. GNLI "has helped me to frame how I would influence policy and who I would need to engage with. To that regard I think we have managed to make significant progress on raising the profile of nursing in our Delivering Together programme which is our transformational plan for 10 years going forward." she added. As another example of her growing influence, McArdle said she has been able to negotiate a significant and dramatic increase in the number of student nurses, training and investment in post registration nursing.
When asked whether people at the Ministry of Health pay attention to what she says as a Chief Nursing Officer, McArdle has pointed out that she is part of the Executive Board at the Department of Health. She reports directly to the most senior civil servant in the country, and she is a member of the Transformation Implementation Group.
"Yes, I definitely have a voice at the table!" she said.
The ICN's Global Nursing Leadership Institute offers senior and strategic leadership development at the executive level for nurses, such as Professor McArdle, from countries across all world regions. The programme draws on the expertise of international expert faculty, allowing participants to review and enhance their national and global leadership skills and behaviours within a collaborative and stimulating learning culture.
Registration for the 2019 programme will open on 2 January 2019.
Click here for more information.
Apply for the GNLI programme here.
---
Listen:
---
---