2020 Taiwan International Nursing Conference Endorsed by ICN
Date

09 September - 12 September 2020

Link
The Taiwan Nurses Association (TWNA) hosted the "2020 Taiwan International Nursing Conference Endorsed by the International Council of Nurses (ICN)" on September 9-12, 2020 in Taipei, Taiwan. The theme of this conference, The Vital Roles of Nurses in Global Health, reflects the important and, oftentimes, leading roles that nurses take within healthcare systems to address global health challenges as well as recognizes the critical role that nurses will surely play in achieving the ultimate objective of Health for All.
In order to recognize the special significance of 2020 to the nursing profession, given that the World Health Organization (WHO) has designated 2020 as the "International Year of the Nurse and the Midwife" and it is the 200th anniversary of the birth of Florence Nightingale, TWNA took the decision to scale up its conference for 2020 by having ICN endorse it.
On behalf of the TWNA, we thank you for making the conference a great success!
Download the post-Conference press release here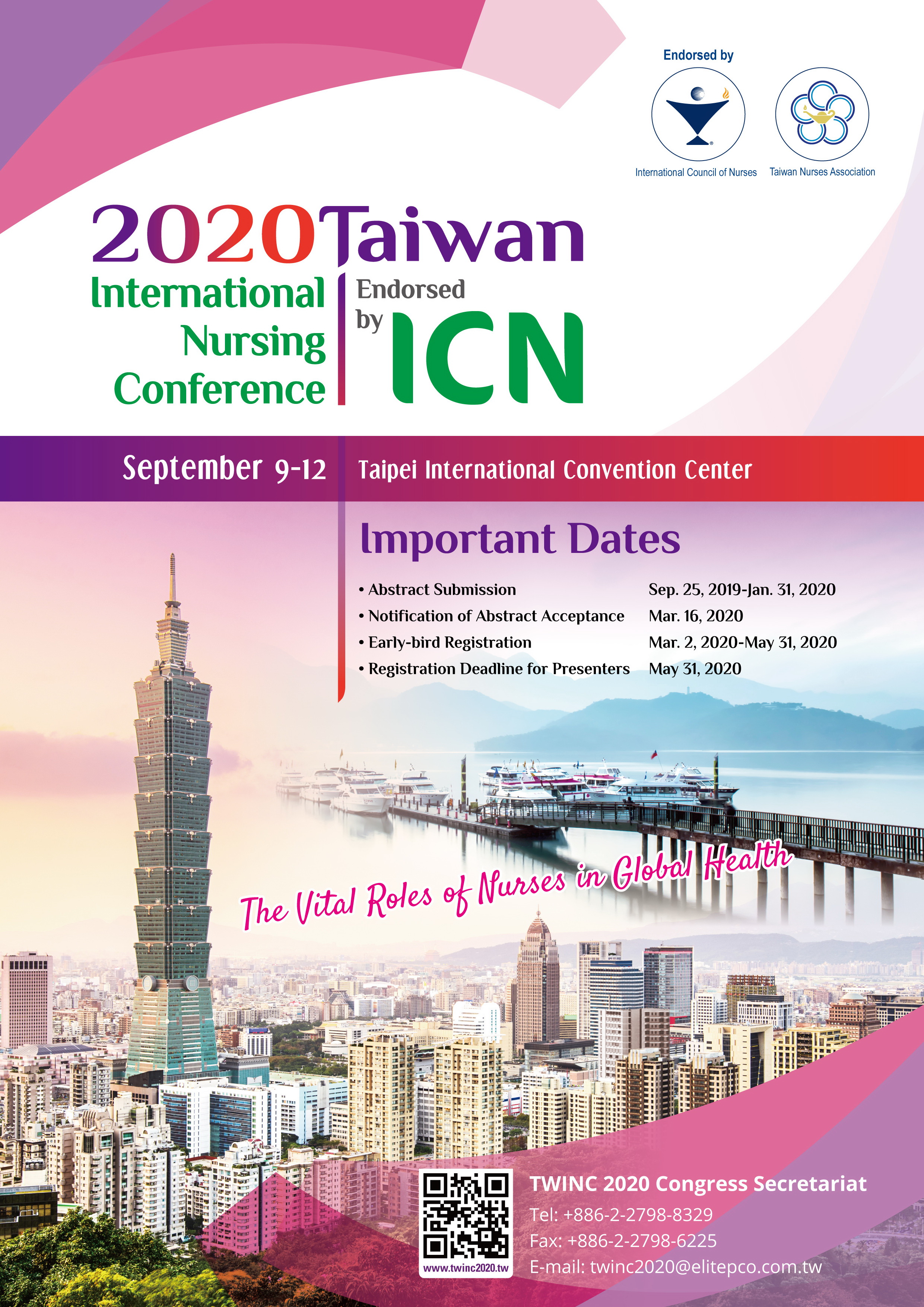 Gallery